MEDITATION RETREAT
"To know means to be silent, completely silent, so that you can hear the silent inner voice within. To know means to leave the ordinary mind behind. When you are completely silent, when nothing is moving inside of you, the door opens."∼ Osho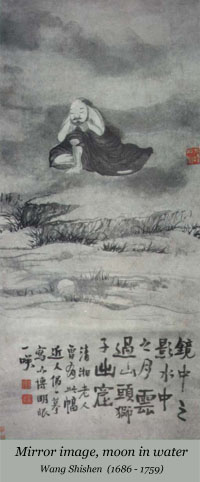 A meditative space, where awareness and watching are the path and the practice. An individual journey into the depths of what and who we are, and a deep exploration and confrontation with our own mind's and heart's illusions and dreams.
Remembering, and diving into the underground stream of the silence and peace of our true nature. Meditation itself is the Retreat, a revealing, an uncovering of our innate wisdom.
An intense process of Zazen sitting, Zen walking, Haiku, (the Zen enlightened form of poetry), and Osho insights and guidance. Most of the retreat will be in silence, this include no computer and no telephone. Some previous experience in meditation is required.



"In the bottomless bamboo basket I put the white moon.
In the bowl of mindlessness
I store the pure breeze." ∼Zen Haiku
"The bamboo shadows are sweeping the stairs,
But no dust is stirred ;
The moonlight penetrates deep in the bottom of the pool,
But no trace is left in the water." ∼Zen Haiku
"These are true miracles. They happen on their own in your silences of the heart." ∼ Osho